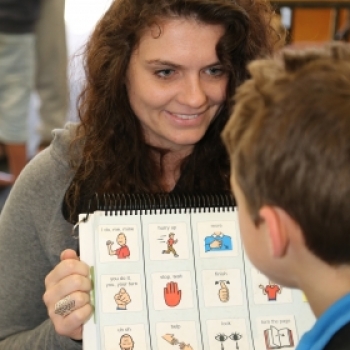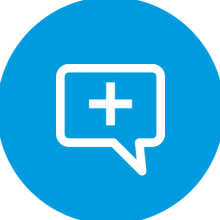 Communication Assistive Technology: Support for Credentialed Assessors

To help clinicians understand the process to become a credentialed assessor, complete Service Requests for equipment, as well as understand processes around issuing and repairing equipment, we have put together a guide here (updated Nov 2022). We hope that this will make navigating the various websites and processes easier.
TalkLink is also pleased to offer a Credentialing Course designed to supplement the EnableNZ on-line modules:
CAT Level 1 Credentialing Course
A practical course run over 5 sessions for clinicians wishing to become CAT L1 credentialed. This training is designed to provide the necessary skills and knowledge required to complete a Level 1 Communication Assistive Technology assessment and apply for Level 1 equipment independently through accessable or EnableNZ.
Cost:
Individual CAT training/support for gaining CAT L1 status – 5 x 1 hr sessions, total cost $600.00 including GST
Group CAT training/support for gaining CAT L1 status – 5 x 1.5 hour sessions. Cost is $500 including GST per person, with a minimum of 3 participants and a maximum of 6 participants.
Please Note:
Attendance at a Tools workshop, if scheduled, may replace one of the training sessions. This option will be discussed with the participants during the course.
Travel costs outside of Auckland or Christchurch are not included. We plan to have virtual options available to reduce the need to travel. For more information contact support@talklink.org.nz
To enrol on a CAT course please email support@talklink.org.nz
Support for Credentialed Assessors – update January 2021
As part of the Whaikaha - Ministry of Disabled EMS Accreditation Framework Communication Assistive Technology Credential, the Equipment and Modification Accreditation Framework requires assessors to receive supervision for this role. Supervision provides a mentoring role that aims to help the assessor learn from casework focused advice and discussion to progress their expertise, while ensuring good service to the client.
Supervision consists of the EMS Assessor meeting regularly with a supervisor to provide advice and discuss casework (recent assessments undertaken) in a structured way.
A supervisor will be an existing EMS Assessor with no less than two years' experience. The supervisor does not need to be more senior or of the same professional discipline, but will have at least equivalent expertise and training.
It is recognised that it is not always easy to have access to a "supervisor". Therefore ATANZ (Assistive Technology Alliance of NZ) and the TalkLink Trust (Whaikaha contracted Communication Assistive Technology provider) can assist with providing supervision opportunities.
New Supervision Package for Credentialed Assessors:
The TalkLink Trust is pleased to announce a new supervision package to support clinicians undertaking Communication Assistive Technology / AAC assessments. It is designed for clinicians who hold Communication Assistive Technology (CATL1) credentialing.
There will be a nominal annual charge of $400.00 including GST, which will include up to five hours of clinical supervision with one of our TalkLink clinicians, and can include:
Discussions regarding clinical reasoning
Up-skilling around equipment e.g. apps
Developing quality reports
Free attendance to an AAC Tools workshop (1 per annum, additional to the five hours supervision, valued at $150.00). The Tools workshop will be provided either face-to-face or virtually depending on location and demand
The fee will be charged from the time of sign-up for the supervision package and continues for 12 months.
The time allocation can be used via email correspondence, face to face meetings or phone/virtual liaisons as suits the supervisee. Supervision can be run individually or as a group. Group options can be negotiated with the supervisor(s), and provides more flexibility with the hours of support available.
Clinicians requiring more than the five hours of individual support per year will have the option to purchase additional sessions with their supervising clinician, at $50.00 per hour, including GST.
If you would like to enroll for individual or group ongoing supervision please complete the expression of interest form below.
Are you looking for referral page?