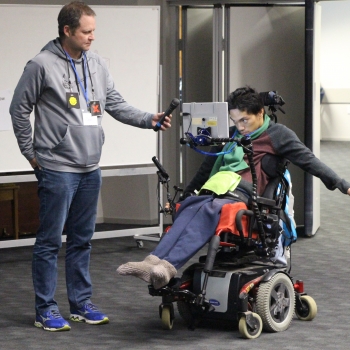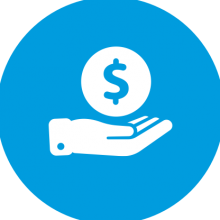 TalkLink is happy to advise on eligibility criteria for both assessments and assistive technology equipment funding. There are several government agencies that fund assessments and equipment:
Ministry of Health Assessment Funding Eligibility:
The TalkLink Trust has a contract with the Ministry of Health to provide assessments for Communication Assistive Technology, to enable disabled people to communicate more independently and effectively. In Ministry of Health terms a disability is defined as a physical, intellectual, sensory (vision or hearing) or an age-related disability (or more than one of these).


The person:

will have a disability that lasts for more than six months
will have difficulty doing some everyday tasks on their own and need ongoing support
is not eligible for cover and entitlement through ACC
lives in New Zealand, and is a New Zealand resident or is eligible under a shared funding agreement with another country
Ministry of Health Equipment Funding:
Once an assessment has been completed and a funding application has been submitted, the Ministry of Health may fund equipment and/or resources to enable a person to independently and reliably make their needs and feelings known to:
support their personal safety, and/or
interact more effectively with their daily lives.
Funding applications must be prioritised according to MoH criteria, equipment must have been trialled, and the identified solution must be cost effective.
The Ministry of Health may also fund equipment to enable adults to access employment or education.
ACC Assessment and Equipment funding:
If you are an ACC claimant, then your ACC case owner must make the referral to TalkLink. ACC will fund the assessment and may also fund equipment, including communication assistive technology (for both spoken or written communication), equipment to access learning, or environmental control equipment.
Ministry of Education Assessment and Equipment funding:
Students in the compulsory education sector generally receive assistive technology assessments and equipment to assist with accessing learning environments through the Ministry of Education, Learning Support Teams. The Education team looks at assistive technology that allows students to hear, to see and to access and participate in the environment they learn in. Further Ministry of Education information on funding.
The TalkLink Trust team works closely with the Ministry of Education team when the student also has a communication disability. During the assessment process decisions will be made on the most appropriate equipment. TalkLink completes assistive technology assessments for students who are ACC funded.
Workbridge Assessment and Equipment funding:
Workbridge will consider funding assistive technology that assists an adult to participate in tertiary education or training, to start a job, or to remain in or return to employment.
The assessments for this equipment are funded by the Ministry of Health.
Other Options
People who are not eligible for funded assessments can be seen privately.
If the client is not eligible for assistive technology equipment funding, then TalkLink may still advise about appropriate communication equipment. The client may then wish to purchase the equipment, or raise funds privately.
Funding Decisions
Funding decisions for client's communication equipment are not made by the TalkLink team, although they can advise you of your eligibility. Funding is approved or declined by the funding agency.
If funding is declined, the TalkLink clinician or client may request a review of the funding decision. Alternatively, the client may pursue alternative funding options.
When the client is provided with funded equipment, they may keep it for as long as necessary. After the equipment is no longer needed, it should be returned to TalkLink, for re-issue to another client.
Other Services:
TalkLink also offer a number of support packages and courses. For more information please use our contacts form.

View our Givealittle page