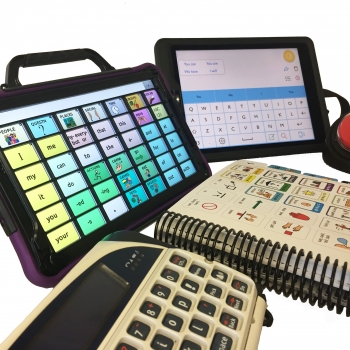 A practical, hands-on workshop where clinicians can upskill around the latest AAC systems available for trial and assessment consideration.
This workshop will focus on low, mid and high-tech options for clients who meet CAT Level 1 criteria. The day focusses on using SETT to inform decision making, identifying important features and functions of specific AAC tools and working through case examples to combine SETT and tool knowledge.
For 2022, these courses have moved to online. We have split the content into 3 different workshops focusing on emergent, school aged and adult acquired courses.
Cost $75.00 per person (including GST) per course.
Please note therapists enrolled in supervision through TalkLink can choose to attend 2 of the workshops as part of their supervision.
Upcoming AAC Tools Workshops:
We dont have dates planned as yet, however are looking to host these courses in person again in 2023!