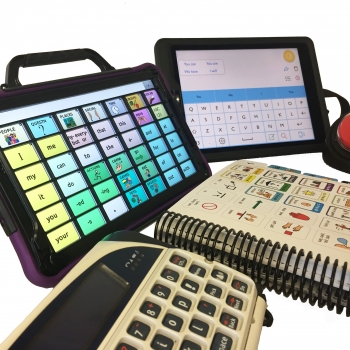 A practical, hands-on workshop where clinicians can upskill around the latest AAC systems available for trial and assessment consideration.
This workshop will focus on low, mid and high-tech options for clients who meet CAT Level 1 criteria. The day focusses on using SETT to inform decision making, identifying important features and functions of specific AAC tools and working through case examples to combine SETT and tool knowledge.
Cost $100.00 per person (including GST)
Please note this is free to therapists enrolled in supervision through TalkLink.
AAC Tools Workshops:
Waikato, Tuesday 21st July, 9am-3pm
Trust Waikato, 4 Little London Lane, Hamilton
For more information, please download the flier here
Dunedin, Friday September 11th, 9am - 3pm

The Pavillion, Bayfield High School, 2 Shore Street, Andersons Bay, Dunedin
For more information, please download the flier here
Christchurch, Tuesday 22nd September, 9am-3pm

Ministry of Education, Ground Floor, 48 Hereford Street, West End, Christchurch
Car parking building close by, please do not park in carparks for NZ Government.
For more information, please download the flier here
Bay of Plenty, Tuesday 13th October, 9am-3pm
BLENNZ Tauranga Visual Resource Centre, 78 Carmichael Road, Bethlehem, Tauranga
For more information, please download the flier here