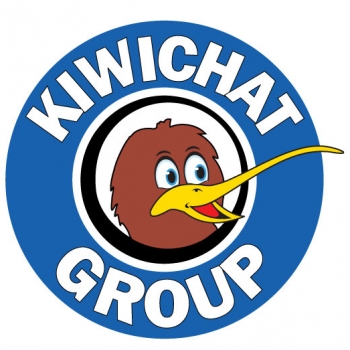 TalkLink has run KiwiChat groups and KiwChat camps for some years now. This initiative was developed as a way to support people who are learning to use communication assistive technology tools and strategies. The aim is to create fun-filled sessions of learning and sharing, with the goal to support people who use these tools and strategies to become competent communicators.
Traditionally, KiwiChat Groups have been held around the country at regular intervals. With the lockdown making it impossible to run KiwiChat groups for the foreseeable future we decided, with some trepidation, to run a Virtual KiwiChat group.
The first ever Virtual KiwiChat group was run on 30 April 2020 following minimal advertising through Facebook and by word-of-mouth. We had 58 participants from around the country attend, and with careful planning the outcome was a session that far exceeded our expectations. Families have embraced web-based meeting technology, making it easier to run the sessions, and the engagement and enthusiasm of the students participating in the session was remarkable.
As a result of this positive outcome,TalkLink has decided to run further virtual KiwiChat group meetings, which will be advertised on our website and Facebook page. A recording of the session, along with a resource pack will also be available to download here.
Recorded Virtual KiwiChat Sessions:
Thursday 14 May 2020 - I need a new bum
(we apologise for the technical difficulties we had which mean the modelling video freezes half way through)
Circle Sheet - download the PDF here
Follow up ideas - download the PDF here
Monday May 18th 2020 - Colours
Circle sheet - download the PDF here
Pause and Ponder sheet - download the PDF here
Shoes - download the PDF here
Tuesday 2nd June - Groovy Joe Dinosaurs and Ice-cream
Circle Sheet - download the PDF here
Pause and Ponder sheet - download the PDF here
Props - download the PDF here
Speech Bubbles - download the PDF here
In case the Ice-cream splat video is a bit laggy, you can watch it here
Thursday 11th June - The Dot
Follow up activities - download the PDF here
Circle sheet - download the PDF here